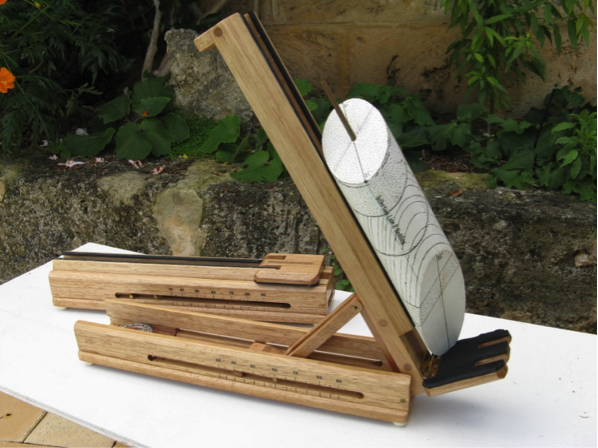 Core Orientation Frames
FEATURES:
Compact folding core frame with inbuilt azimuth and inclination scales.
Silva™ oil-filled compass with rotating bezel
380x80x70mm: weight 950g.
Hand crafted from oak, brass and rubber. Finished in 4 coats marine varnish.
Accepts core diameters BQ-PQ and lengths from 10cm-50cm. Also accepts sawn half-core
For clarity in the illustrations, a model of HQ diameter diamond drill core (63.5mm diameter) has been used. Surface lines mark a penetrative bedding and oblique cleavage surfaces. A brass rod marks the core axis.
THE MARJEX CORE FRAME
Designed and made by Roger Marjoribanks.
Note: Core Frames can now be purchased from Dynamics G-Ex: www.dynamicsgex.com.au